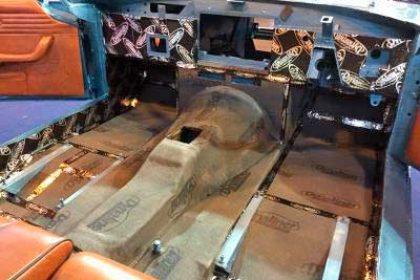 This weekend the Dynamat UK install team were in attendance at the Practical Classics magazine restoration and classic car show in Birmingham's NEC arena.
To demonstrate the ease at which Dynamat can be applied there was a live demonstration using this superb Jensen Interceptor.
A combination of Dynamat Xtreme and Dynaliner were fitted to this vehicle to reduce panel resonation and produce a quiet, cool ride for any future passengers.
We would like to thank anyone who came along to the stand and showed their support. The was great interest in the product and it's applications and it is always good to hear how Dynamat has installed luxury in your own vehicles.
Be sure to keep an eye out for the Dynamat UK team attending other car shows throughout the season so you can see for yourself the benefits of the whole Dynamat range.